Whether you're importing or exporting, our professional team can take on the most challenging logistics projects on your behalf. We offer competitive rates and cost saving options. Always aiming for the best solutions depending whether your priority is urgency or cost.
We use a range of freight and courier companies such as UPS, DHL, FedEx, TNT, LIAT, Seaboard and Tropical as the freight carriers.
When we have received your goods and cargo we can give you a definite cost and work out the best delivery logistics for you.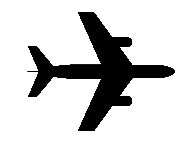 Air Freight
Our Air freight services include dealing with air carriers.

We offer Amerijet small package services from Fort Lauderdale USA to St John's Antigua

Depending on the urgency of your packages we can provide a service on a daily basis.  Air freight time in transit typically ranges from 1 – 3 days depending on the origin of the package.

Sea Freight
We offer tailored ocean/sea freight logistic solutions for ocean shipping, from less-than-container loads to 20′ or 40′ dry and refrigerated containers as well as roll-on-roll-off services for cars, trucks and boats.
Our ocean shipping experts are able to provide fast quotes and options. Our services include ocean carrier bookings and necessary documentation.
We use Tropical and Seaboard for ocean freight for cargo from the United States. We also offer consolidated rates. Please contact us for further information or freight estimates.